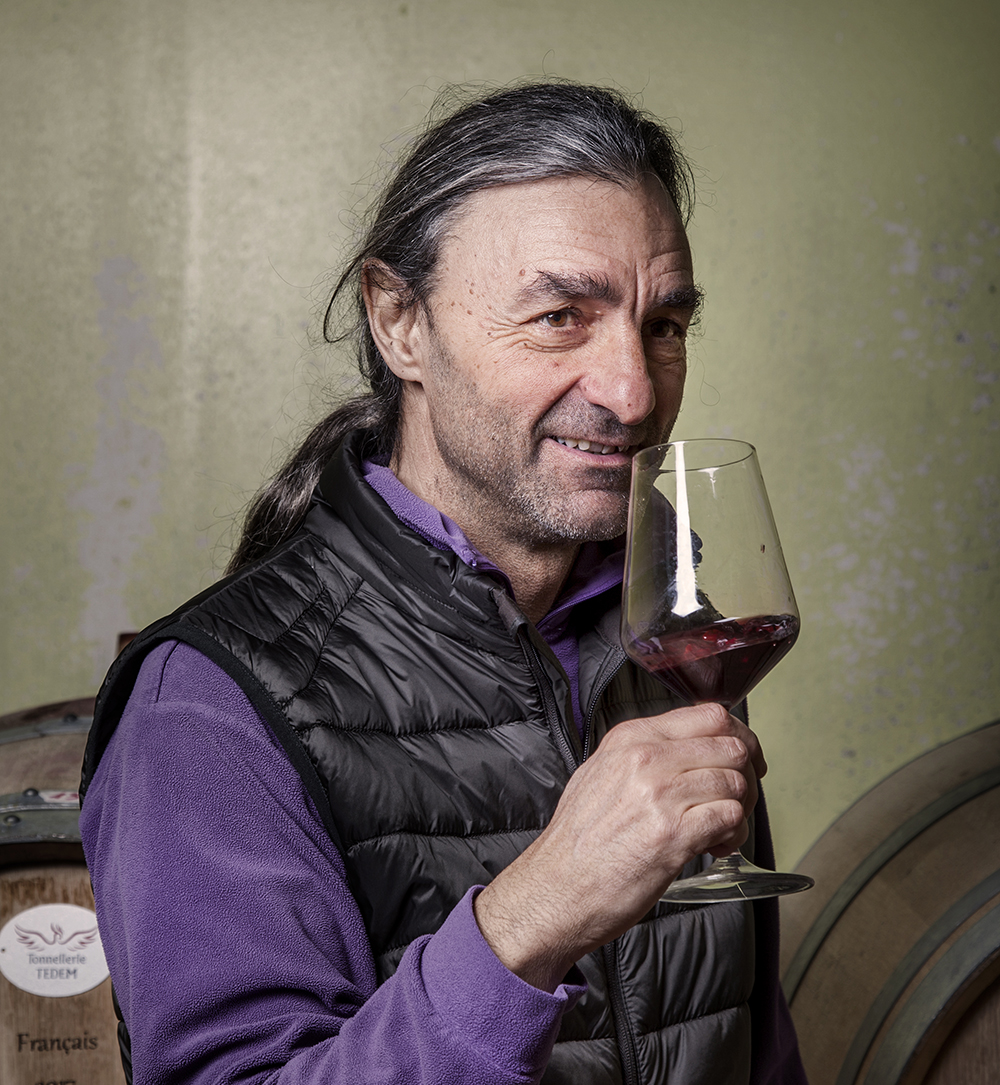 Sergio Lucio Grasso
PRODUCER
Sergio loves his territory, in fact so much that he breaths it and works with it.
Like traditional winemaker, he loves his wines because they are distinct and individual creatures to whom he cannot limit his expression and this can be perceived by listening to him in his frenetic and fascinating story. It is a passion that represents the roots of the Grasso family, going back in time for at least three generations.
But the love for the vines, the passion for the sweet grapes, Sergio inherited from his uncle nicknamed "Nerone".
Before La Marchesa was born, for many years it conferred the grapes in the only existing reality in Lucera, by actively participating in the local wine cooperative. But this solution did not allow Sergio to realize his dream and his greatest ambition, from which Cantina La Marchesa was born with its fine labels.
It is not difficult to fall in love with Sergio and his deep passion, just take a walk among his vineyards to discover the mutual love between him and his plants, all native vines. Instinctively, walking through these vines that look like gardens, one understands how only a great love could bend destiny, one immerses oneself in the environment to live it perpetually in the vineyards, in symbiosis and listening to the deepest rhythms of nature.